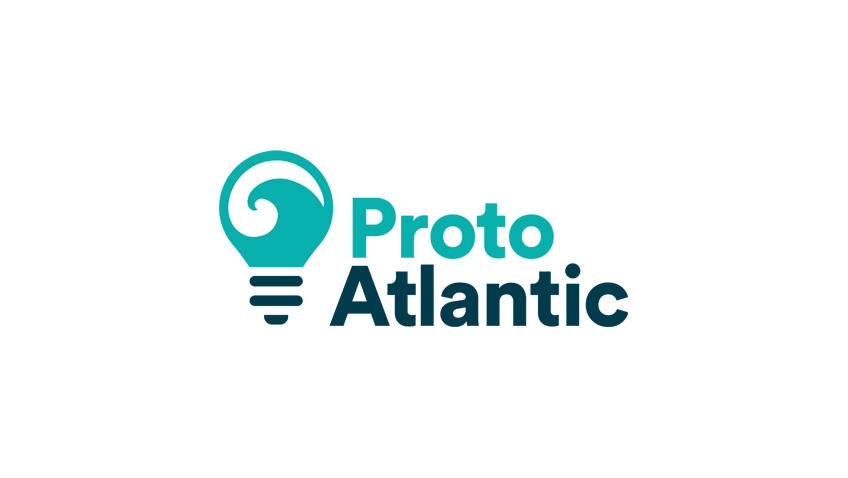 ProtoAtlantic has today published a report on the ProtoAtlantic Project Impact and Pathway for Future Projects. The Interreg Atlantic Area is rich in marine resources and provides a unique opportunity to develop sustainable growth in the coastal regions geographically and in terms of management of the marine resources. ProtoAtlantic has aided the sustainable growth of marine sectors through creating the first of its kind accelerator programme aimed at marine-based startups and small to medium enterprises (SMEs) in the Atlantic Area. ProtoAtlantic also created a vibrant ecosystem and community with stakeholders in and outside the Atlantic Area to engage the marine startup community, academia and research, policymakers, industry partners and investors. The strategic cross-regional collaboration between the ProtoAtlantic partners has provided support mechanisms for startups, SMEs, and stakeholders in the innovation ecosystem across and outside of the Atlantic area.
The report provides policymakers on an international, regional, and local level with a potential avenue and pathway forward for future projects to create and maintain a marine-based innovation ecosystem that can be driven and supported through a variety of stakeholders. The project identified that targeting startup engagement, targeted collaborations between government, academia and research, and industry, and building social capacity through raising awareness nurture the innovation ecosystem and strengthen community building.
Recommended actions by ProtoAtlantic for policymakers on how to create an innovation ecosystem driven through a variety of stakeholders with a particular focus on marine-based sectors include:
Blue Growth strategies that support innovation ecosystems nurturing marine entrepreneurship and the development of emerging marine sectors through interregional collaboration, knowledge and resource sharing, need to be prioritised on an EU level realising the competitive advantage that coastal regions provide;
Take stock of national infrastructures, capacities, and capabilities in the marine sectors to identify research and development gaps, these can be used as capacity building opportunities across the regions, and;
Create a marine-specific cluster based on regionally available capacities and competencies to increase regional competitiveness.
The outcomes of the ProtoAtlantic Project Impact and Pathway for Future Projects can be used as a resource for the creation and strengthening of cross-regional innovation ecosystems.
Download The ProtoAtlantic Project Impact and Pathway for Future Projects below:
Upload Document:

ProtoAtlantic Project Impact and Pathway for Future Projects.pdf