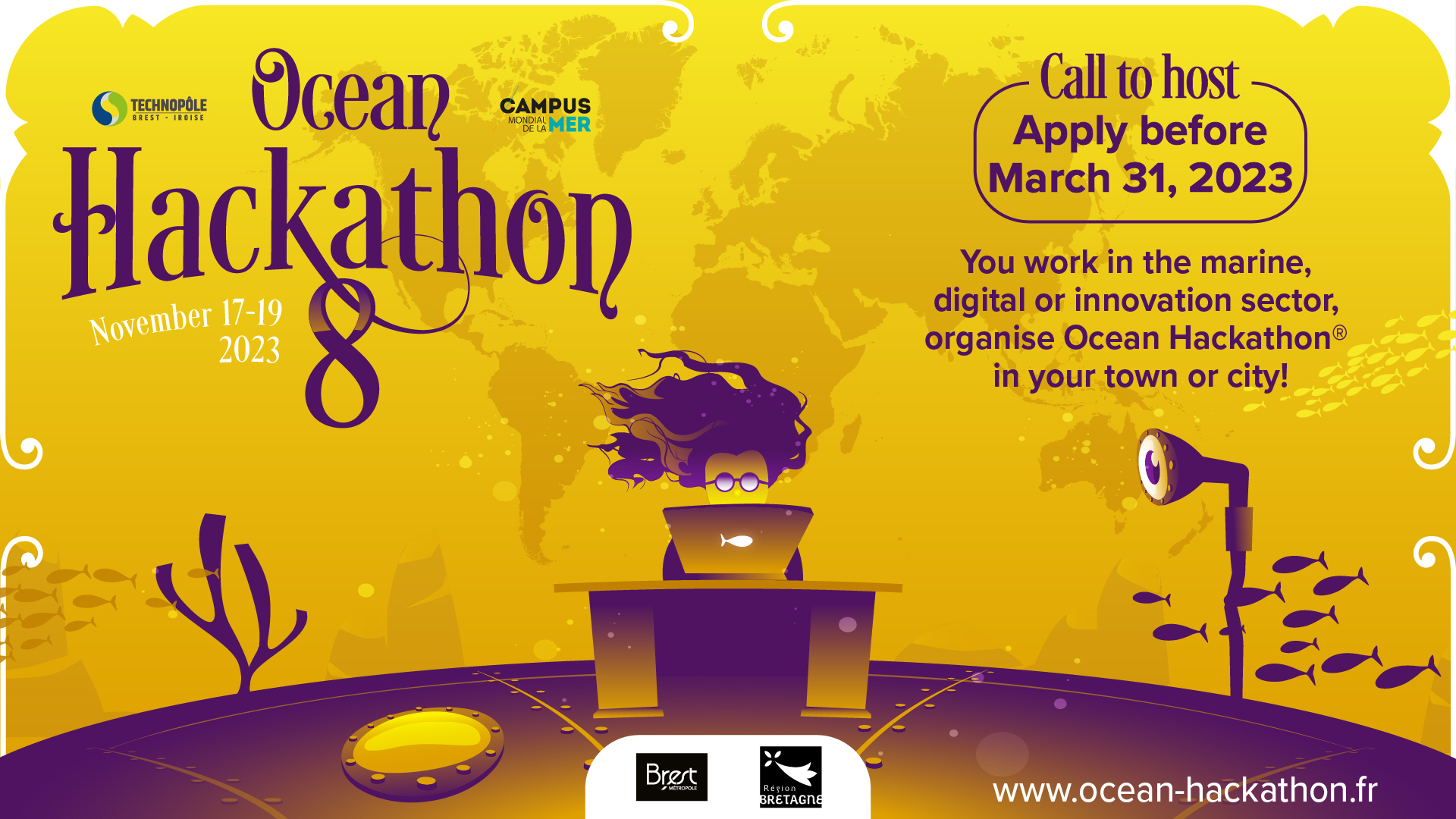 Campus Mondial de la Mer have launched a call for host cities for the 2023 Ocean Hackathon® , which will take place between 17th-19th November 2023. Ocean Hackathon® is a non-stop, 48-hour event during which teams develop a prototype and reflect on its use. This must be based on marine data. A call for challenges is launched a few months before the event to identify projects on which the teams will compete in each of the participating towns and cities. At the end of the event weekend, one team will be chosen to take part in the international pitching competition at the end of 2023 in Brest – and could win one of the prizes donated by our Ambassador Organisations.
Since it was first launched in 2016, Ocean Hackathon® has brought together a new community around the ocean and digital environments. Originally based in Brest, it was extended in 2019 to other venues in France and beyond. Ocean Hackathon® is an initiative by Campus mondial de la mer which encourages sharing, the use of new digital technologies and an entrepreneurial spirit.
The deadline for submissions is March 31st, 2023, and further details can be found at the website here.