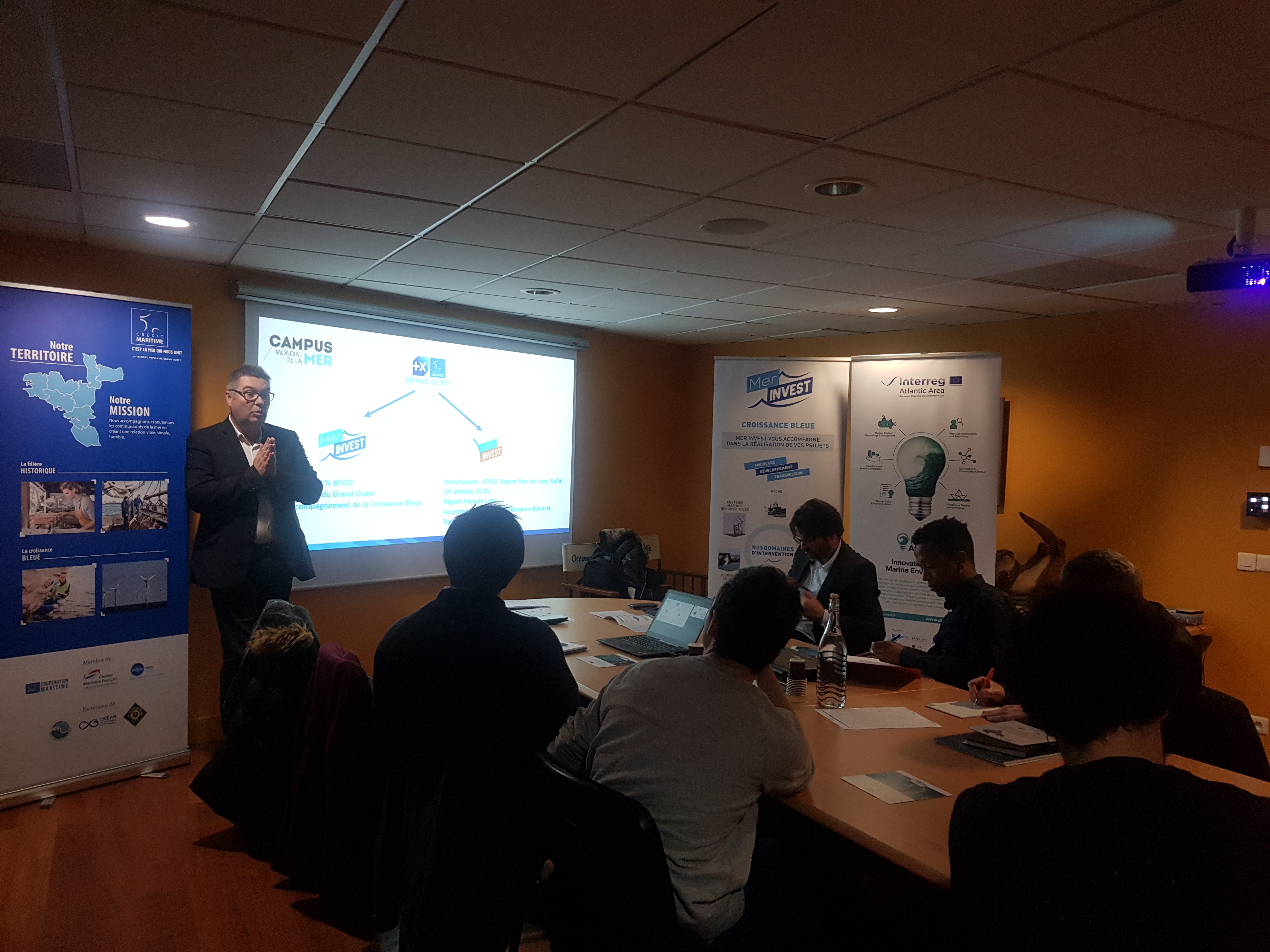 Following the Campus Mondial de la Mer Assembly on the 12th December 2019, Technopôle Brest-Iroise hosted a demo-day/investment workshop dedicated to securing funds for entrepreneurs from the maritime sector.
Raising capital is a key factor influencing the success of start-ups. However, bringing in external investors to a company's capital is not an easy process. What are the fundraising steps? What kind of company should go through this process? What are investors' requirements? ProtoAtlantic, through Technopôle Brest-Iroise, hosted a specialised investment workshop aimed at maritime start-ups, to address these concerns. The workshop was run by Mer Invest, an investment fund launched by the Crédit Maritime bank. Mer Invest targets companies in a growth phase or young innovative companies willing to strengthen their own funds.
During the workshop, Philippe Renaudin, general manager of Mer Invest, and his colleague, Matthieu Kerdode, shared their experiences and expertise of fundraising in the maritime sector with three regional start-ups in attendance. These start-ups presented their companies to the investors in attendance, and benefited by having direct access to an investment fund.
The start-ups/early stage companies in attendance were;
Fil&Fab: First French company for fishing net valorization/recovery (collection, disassembling, recycling)
Asso Skravik: Specialising in an alternative sustainable oceanographic fleet for the scientific community.
Gwilen: Focused on marine sediment processing into material for construction and design.